let's take care of a little bullshit...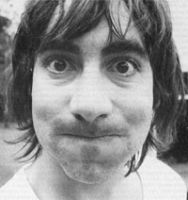 Six months and an (admittedly better) url ago we at A.K.A. Music ventured onto the web with little more than a pipe dream and some very basic computer skills to get this jalopy on line. It didn't take.
We were little match for the programming clusterfrigg that was our old site (you'll find it still exists in ghost town form with a message from, like, June). Sorry about all that. Not being very computer literate we let it sit with the unfed pony and clarinet we swore we'd practice every night. Feel free to take it over and start your own post-modern gag site. We don't mind; though please link to us.
While we're feeling all born-again don't be a stranger to our My Space site,
www.myspace.com/aka_music
. It's where you'll find all the nuts & bolts stuff, like what we're listening to, what just came in, what's coming soon, and of course who's stopping by for an in-store performance. While we're on the subject last night's visit from Ken and Jon of the Posies was the perfect appetizer for their show at the Khyber, with Earlimart and Oranger.
As for this here page you'll find anything from website links, to rock crit, to the occasional observations of our own. Drop a line and, who knows, you might find your own two cents thrown in for good measure.
In the meantime, stop by and sign up for our mailing list--we're compiling the master list at the store, though it's never too late to have yourself added. For those of you with the get-in get-out approach to internet browsing the e-mail updates provide you with all killer no filler breakdowns of whats's going on the the store.
Drop us a line at aka_music@hotmail.com